For awhile now, I've been interested in trying out Aussie's Moist 3 Minute Miracle Deeeeep Conditioner. A few months ago I went to Detroit so I picked up two bottles from a CVS.
They were having a 2 bottles for $5 sale. So for 5 bucks (plus tax) US, I got two bottles both containing 236 ml or 8 fl ounces. On CVS's website it says they regularly retail for $4.29 before tax each.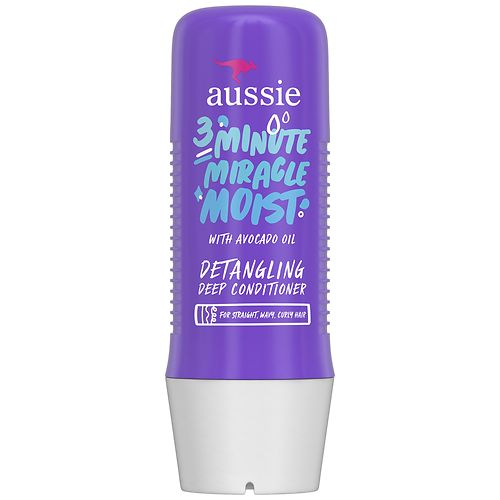 Image c/o: Drugstore.com
I have oily hair, so in that past I have avoided conditioning, not realizing that this only made matters worse. Since using this conditioner, my hair is a lot less oily. I use this conditioner every time I wash my hair, but will probably cut down to twice a week in the summer. When I wash my hair, I have been getting into the habit of shampooing rinsing, shampooing again rinsing then conditioning.When I apply the conditioner I start from the tips of my hair up, so I end up with less product towards my roots.
The conditioner itself is fairly thick, is white in color and smells like coconut. The scent lingers in my hair after I use it, but its not a heavily perfumed smell, more of a light tropical scent.
I've seen a great improvement in my hair since using this conditioner. I'm really happy with the silkiness and shine this has added to my hair. The only thing that's an Issue for me is that this isn't for sale in Canada. The Aussie Moist line is for sale here, but this particular item isn't.
When I run out I will purchase it again. It is available for sale online, you can get it from amazon. If I don't end up going to the US any time soon, I'll probably just end up picking up a few bottles on eBay. To me its worth the mark up + the shipping.
All in all this is a really great product, that wont burn your pocket book.